leanEdit Client Edition 2.0

$3,297.00

leanEdit Client Edition utilizes leanEdit's powerful, intuitive interface natively on your desktop computer or laptop.  It's the ideal setup for businesses that have dedicated workstations or individuals on the go that may have to work offline.

leanEdit enables continuous improvement efforts through the use of different video analysis tools including "Labor Analysis", "Multi Cycle Analysis" and Set Up Reduction". The intuitive "point and click" interface makes it up to 60% faster than traditional video analysis methods. Additional features such as customizable categories, downloadable clips, video searching, merging capabilities and spreadsheet exporting further enhance the user experience.

leanEdit is backed by a team of cutting edge developers and experienced practitioners who can help improve your business processes using the full power of leanEdit's modern, intuitive approach.

If you would like to know more please email us at support@leanedit.com.
Four tools in one easy to use application
Applies to Manufacturing and Administrative situations
Integrates video playback and analysis
50%-60% faster than traditional methods
Export your analysis to fully functioning spreadsheets
Never lose your place with the video auto locate feature
Compile favorite clips as you go for playback later
Allows multiple videos to be uploaded and merged for more complex projects
Create a montage of favorite clips for presentation
Full search capability for videos, projects and favorites
Play the whole video at any time during the analysis using the "Full Clip" feature
Add and customize your own analysis categories
Carry out analysis in full screen mode
Supports multi cycle analysis for short, repeatable tasks
Capability to download clips from multiple areas within the application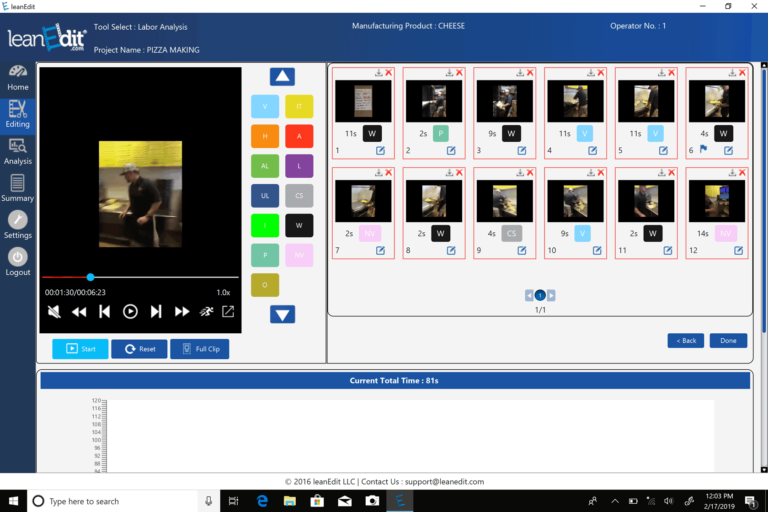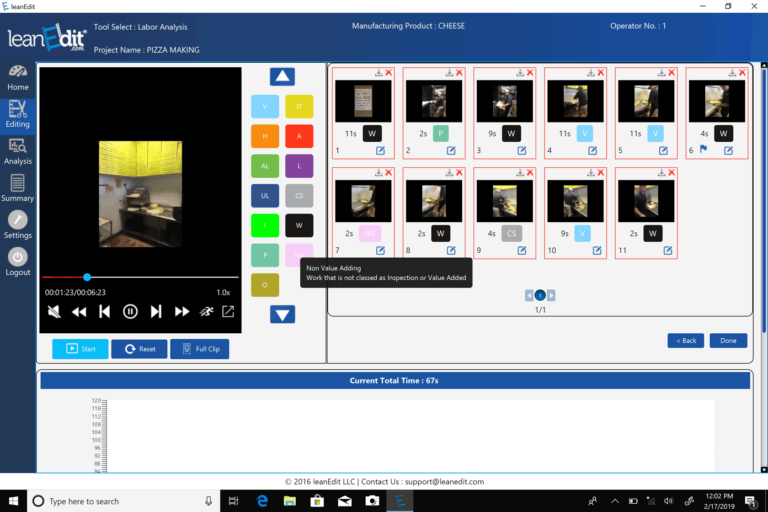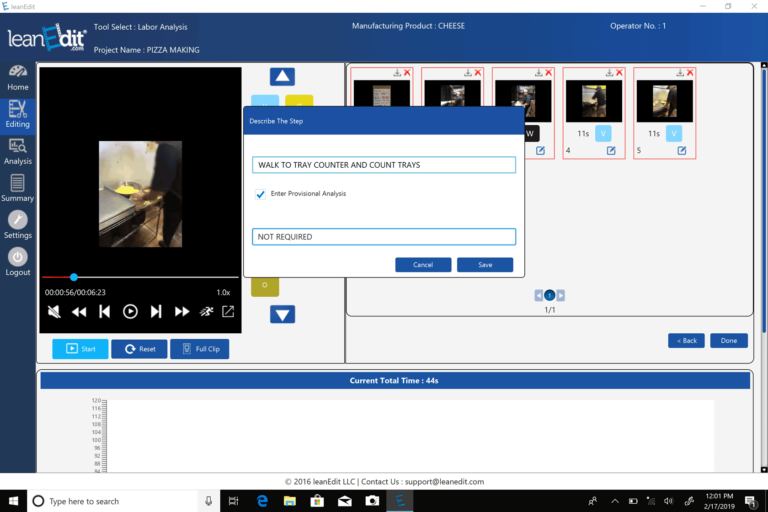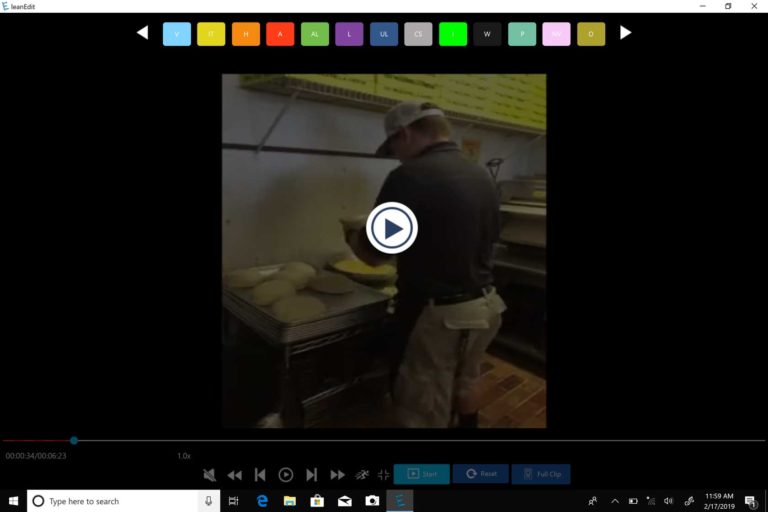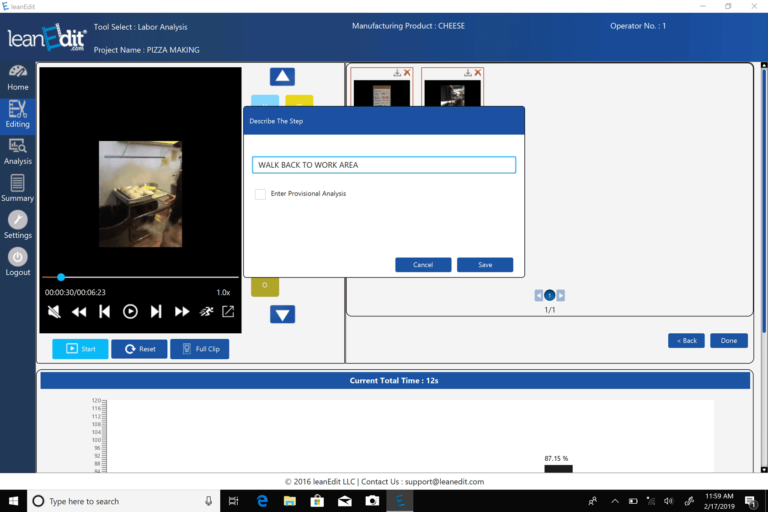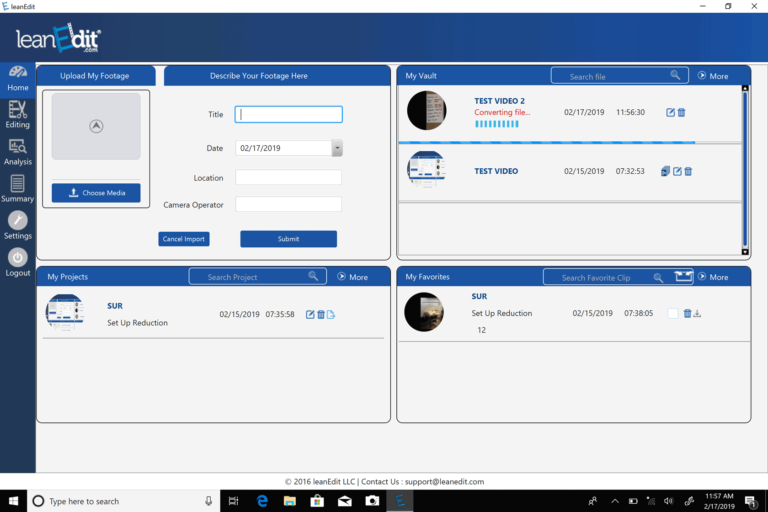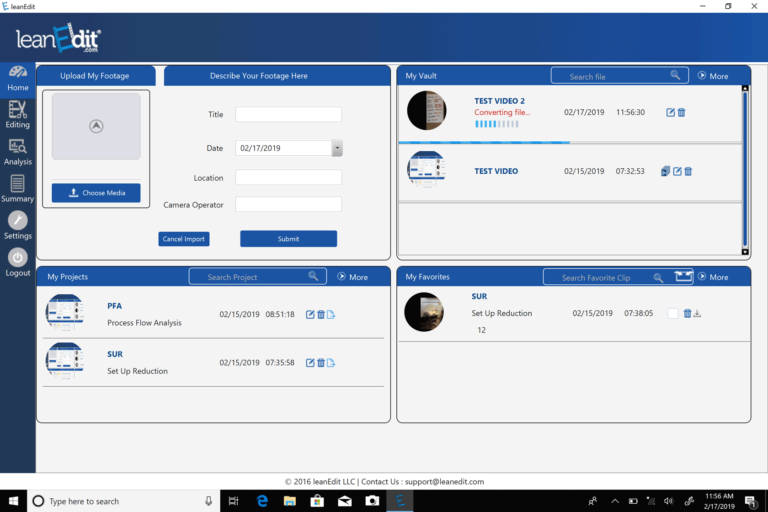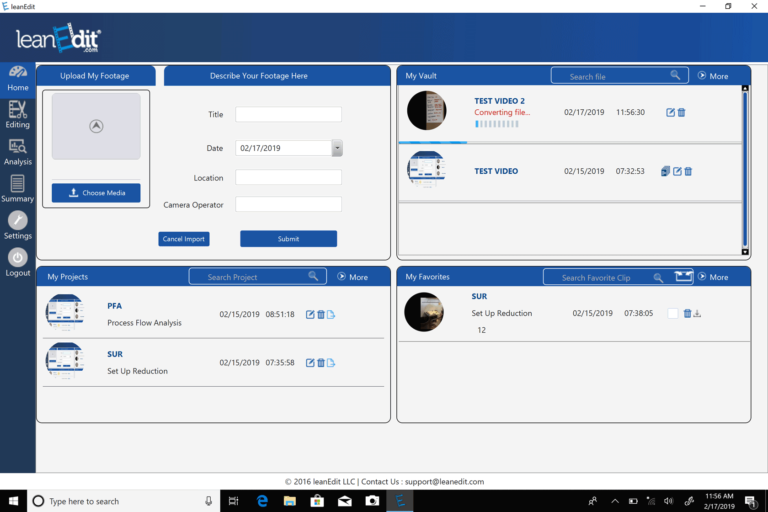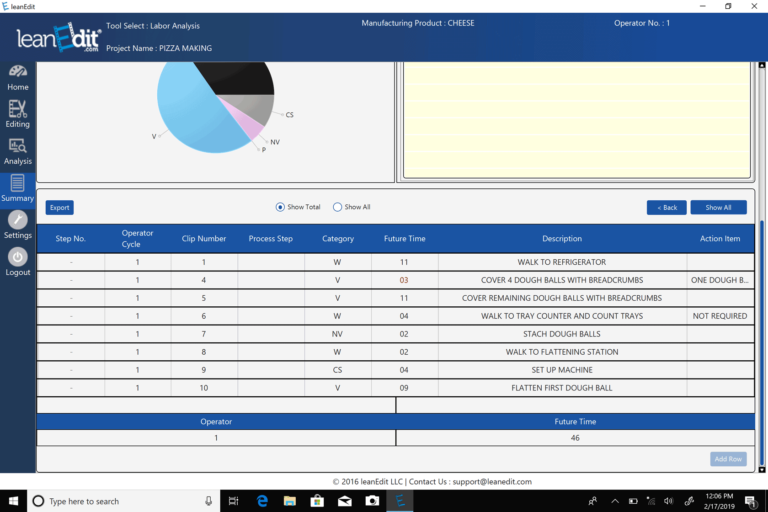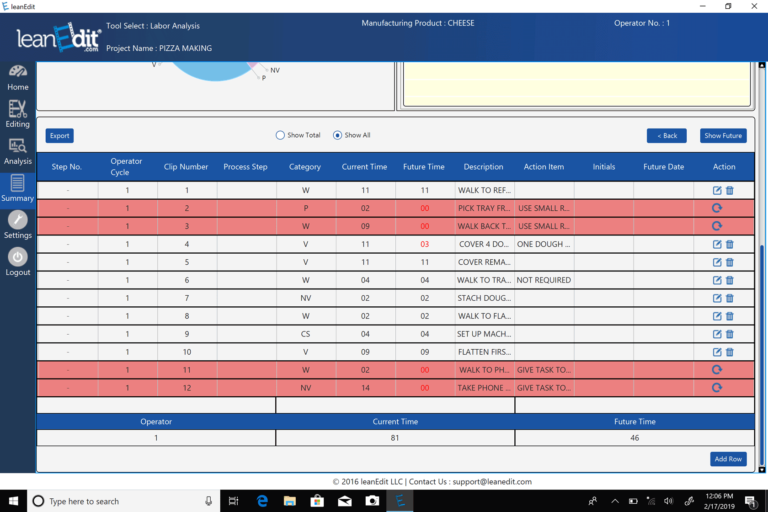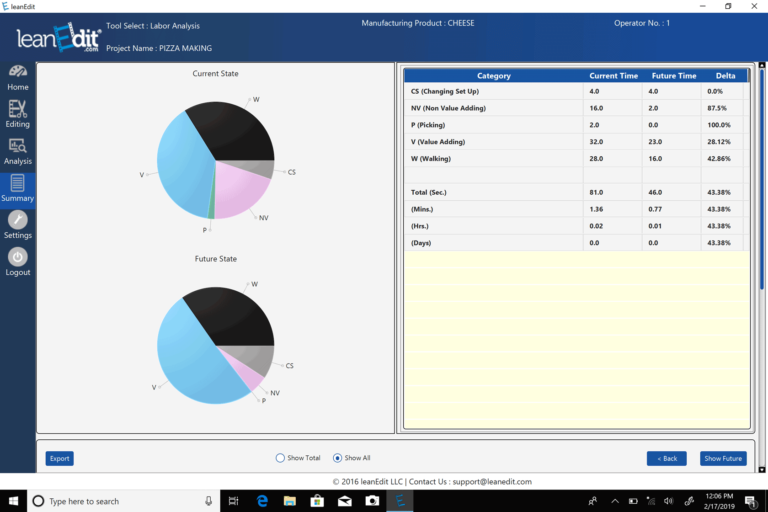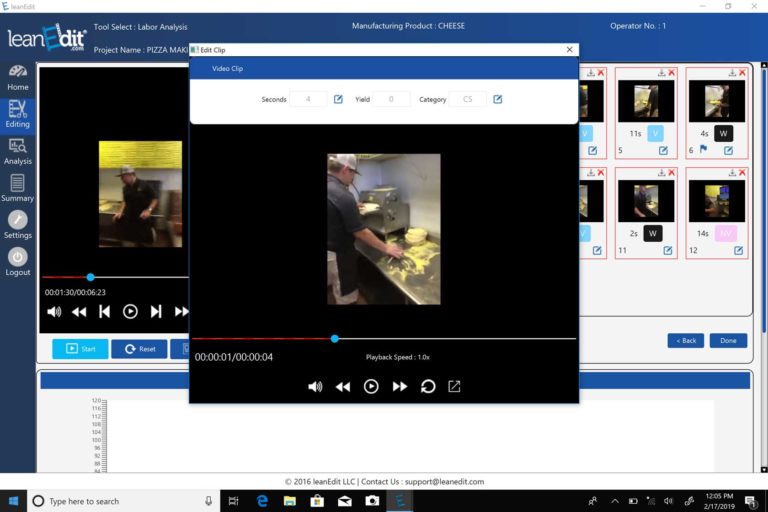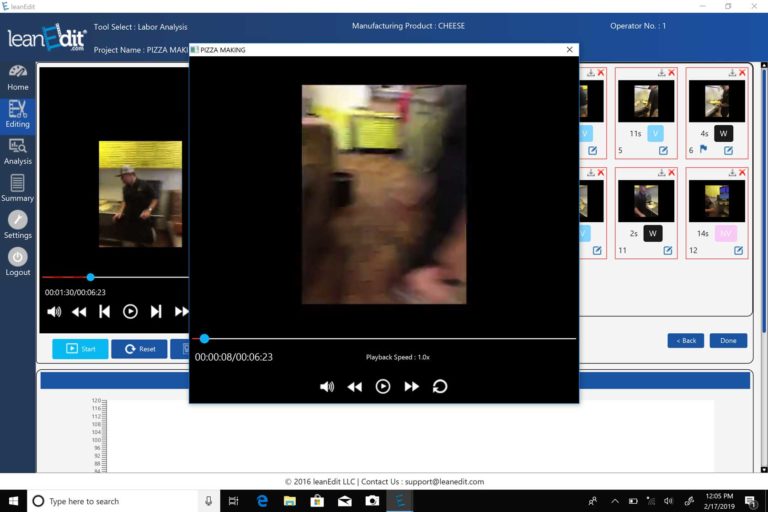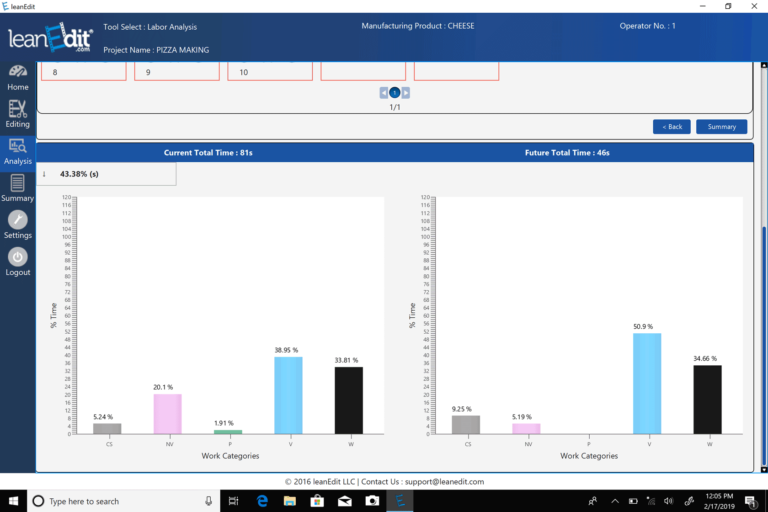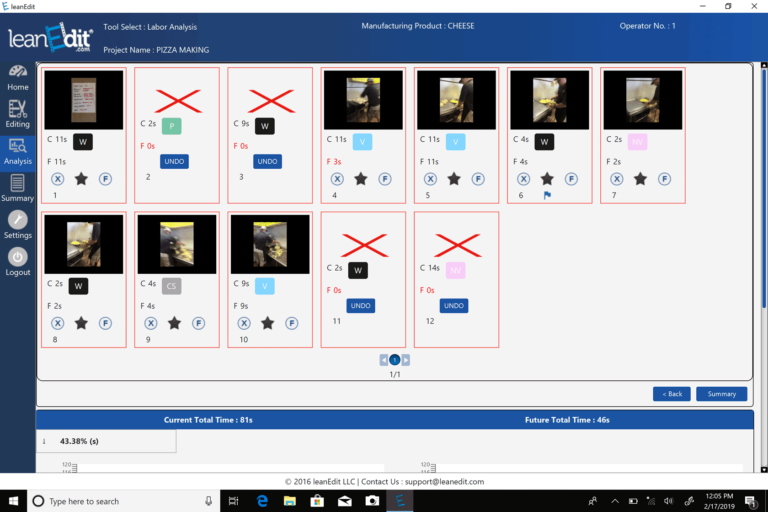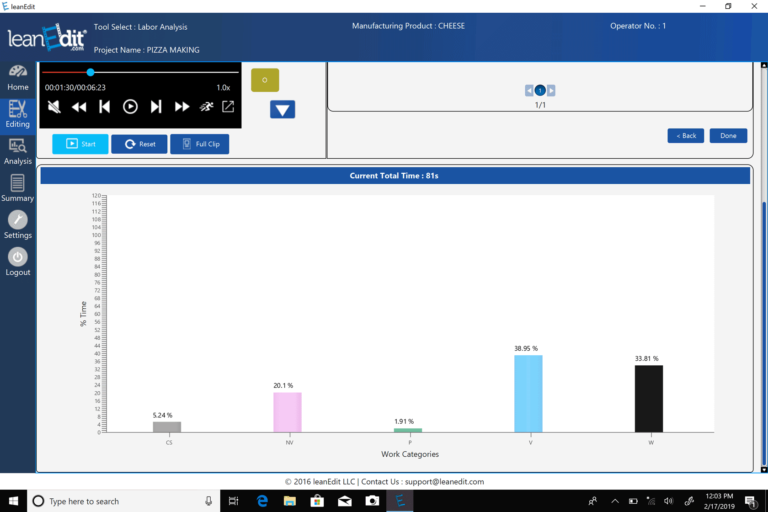 Click the buttons below to help get things set up